Evan Review's Everything, Update 2.0 – Live @ 7.8.19
Opinionated: It's 2019 Yo! Thanks to Social Media everyones voice can be heard, most of the time you don't give a shit, but not this time, I only put my stamp of approval on the dopest shit out there! So listen up!
Latest Post: The Founder Review
Rest In Peace Mac Miller
Mac had a huge impact on my life. It's funny my last post on here was a repost of one of his events and I talked how I loved seeing him live, I'm deeply saddened I will never get to experience his live shows again, He has and will continue to influence my creative creations. Dood had soul, he was a true artist. The rap game lost a pioneer.
NF
I recently discovered NF somehow on youtube, I'm glad I came across his music, doods real as shit and very relateable, to me at least.
Billie Eilish is killing it!
Check out her album "When we fall asleep, where do we go?" a lot of cool songs on there including bad guy which has peaked at #2 on the top 100. Pretty dope for a young ass chick.
Farpoint is a very dope VR game
I know im late to the game, but i just now got a psvr gun controller so i was psyched to get some new games, so sick, you need to get a vr console.
Las Vegas, Nevada
Johnny Rockets
I don't even know where to begin when it comes to Johnny Rocket's… This place is so FIRE!!! Easily my new favorite chain, previously held by "the big one", We had never even heard of this place being from Indiana, but wholy cow am I glad we decided to check it out!
US
Not Gonna Lie, I think this movie was way over hyped. Get Out was much better imo, that being said Jordan Peele uses strong symbolism so it was fun to look out for those sort of things, I dont think the story was that strong, but the twist did have me feeling some type of way, I give it 3 stars out of five, decent film for his 2nd.
Favorites:
Movie | Fear and Loathing
I use to watch this movie every night and it never got old, still my favorite!
Director | Cohen Brothers
These guys are so good at story telling, I love their style, they make amazing movies!
Actor | Leonardo DiCaprio
This Guy is my favorite actor, hes just so good, from his start to where he is now, he next movie is always his best.
CALLBACK CARD
DragonHeart (1996)
Growing up this was one of my favorite movies, and pretty good CGI for that time, If you never have seen Dennis Quaid and a Dragon Team Up I would Highly recommend you watching this, we found it on demand and watched it the other day.
Good Picks:
Goodfellas
The Departed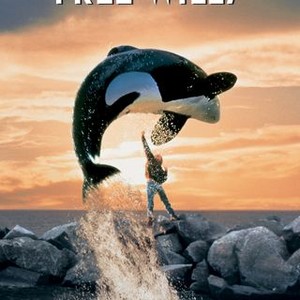 Free Willy
We Own the Night
J. Edgar
Hoffa
Basketball Diaries
Boyz N The Hood
Tusk
BUG
Inception
Love Death + Robots
Okay, so I stumbled on this show not to long ago and let me tell you it as an artists its one of my favorite shows, I would love to meet the artists behind this project, and the stories are killers too! 5/5 Stars, If you havent you need to watch this, its animated shorts for adults, very cool.
Coming Soon…
Coming Soon…
Coming Soon…
Favorites:
Show | Breaking Bad
Everything about this show, the story telling, cinematography, character development, etc., was perfect.
Actor | Charlie Hunnam
He's getting movie roles so He's not just a tv actor, but hes still a super underrated actor, so good!
Creator | Dan Harmon
Dan Harmon created Community and Rick and Morty, some of my favorite shows, his humor is genius.
CALLBACK CARD
Pinky and The Brain (1995)
If you haven't showed your kids this, or if you haven't seen this yourself, lemme tell you something, you messing up big time in life. I dont really need to say much more, 5/5 stars, go check it out!
Good Picks:
Rick & Morty
Maron
The Get Down
Californication
House of Cards
Nip/Tuck
Rescue Me
The Punisher
Band of Brothers
Seinfeld
The Sopranos
Farpoint
4/5 Stars, for PSVR, this game is very well done, its pretty short, but theres some challenges you can do afterwords as well as online, tho matchmaking times are unbearable, I bought the Gun Controller for this game and it made the game so much more immersive and realistic, it made the experience 100x better, Check the psvr, gun controller, and this game out!
Coming Soon…
Coming Soon…
Coming Soon…
Favorites:
Game | Kingdom Hearts II
This Game was so sick, It has had me waiting for a follow up for 13 years, finally we are closer than ever.
Series | Jak and Daxter
This Series is so dope, I hope the make another installment for the next gen systems.
Studio | Naughty Dog
Naughty Dog makes such good games, there literally movies that you can play. Check their portfolio!
CALLBACK CARD
MediEvil (ps1)
Yall remember this game?! MediEvil was so fun, you were a skeleton with a shield and sword and ran around kicking ass, use to play this game on my playstation 1 for hours, just found out they made a 2nd one, im not sure if i have played it or not.
Good Picks:
Horizon Zero Dawn
Fallout 4
Far Cry 2
Crysis 3
Assassins Creed: Black Flag
Uncharted 4
Grand Theft Auto V
Prototype
Skate 2
Zelda: Breath Of the Wild
The Last of Us